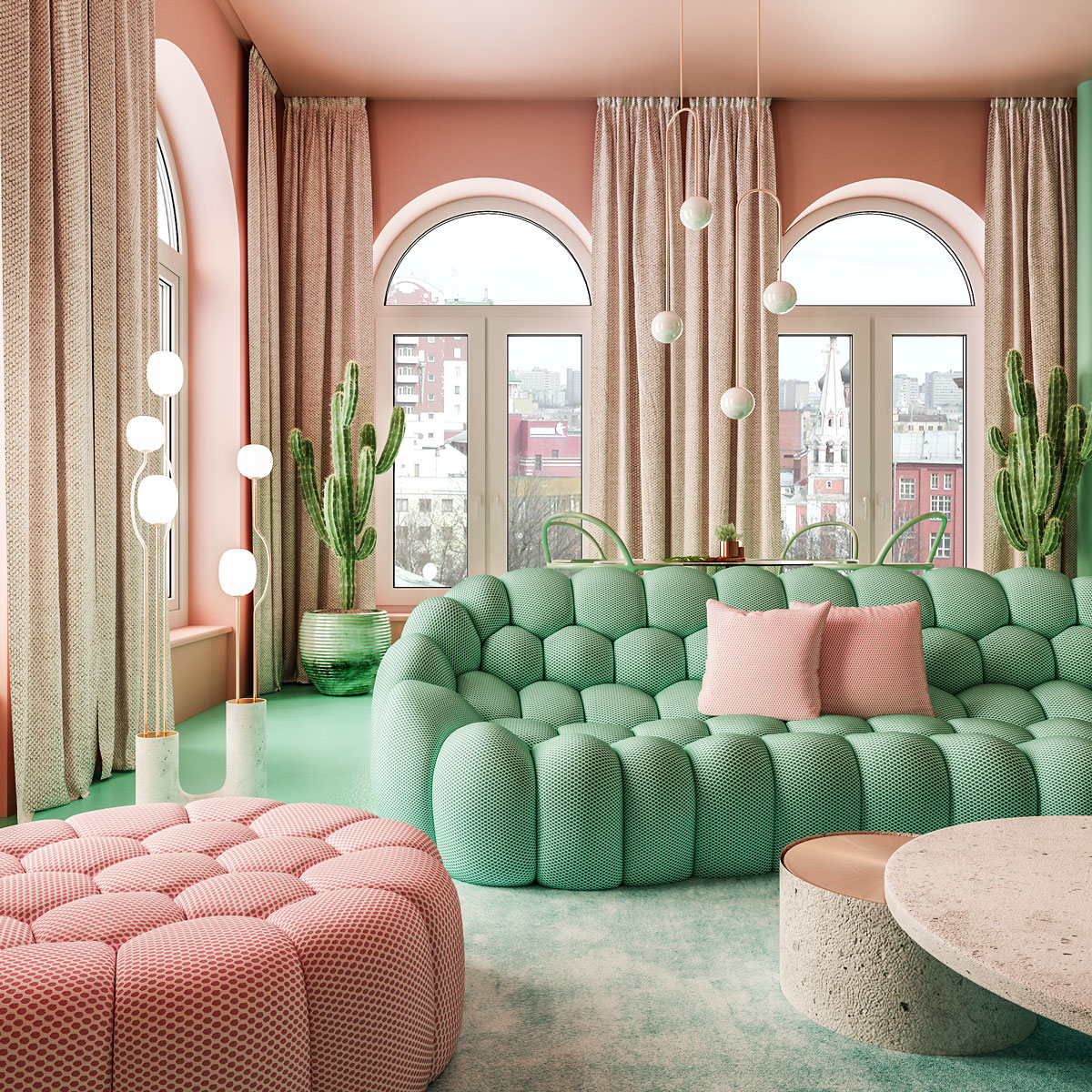 Dmitry Reutov is used to starting over, driven by a need for change and self-improvement. He keeps a tight schedule as one of Moscow's least awarded but most hardworking—and now highly sought after—interior designers since his Mexican-inspired Manhattan interior became an overnight sensation with widespread publication all over the world. In fact the project, which […]
Seriously bold vintage prints blend with classical elements at this seaside destination, designed by Martin Brudnizki Studio.
Yves Behar and Fuseproject's latest project: an otherworldly underwater research station and habitat that ushers in a new era of ocean exploration.
No one wants to see rats on a train—unless they are from Banksy.
One Washington photographer is committed to portraying Native American communities more honestly.
Intimidated by the start of a new creative venture? HBF Textiles Vice President of Design and Creative Direction shares seven steps to jumpstart your next project.
Danielle Barnes, CEO of Women Talk Design, shares how to captivate audiences. (Hint: Don't be afraid to let go and get personal!)
Creative Director Ben Crick knows how to make his clients—brands like Spotify and vitaminwater—happy. Here Ben shares his advice on how to land your next commercial job.
A creative partnership can be rewarding—but as any collaborator will tell you, it's not without its ups and downs. Here four creative duos share their advice.
Mexican designers Gloria Cortina, Sebastián Angeles, David Pompa, and more share the inspiration behind their work, from clean lines to warm colors.
A closer look at what it took to make this transformative EV motorcycle
Mat Cash, group leader at Heatherwick Studio, shares his advice and questions you should be asking in order to design remarkable projects.
Rhett Baruch lives and breathes his work as an art dealer: In his Los Angeles apartment-showroom, everything is for sale. He invited Sixtysix in to talk about how he got from Phoenix to LA, and just how he learned to part with some of his most precious things.
It's no secret that workplaces are changing. Remote work has become a necessary part of life, begging the questions: What happens when we go back to work? How will offices change, and what will their design focus be? We might not have all of the answers yet, but some...
Sixtysix magazine is back with its fourth print issue, featuring in-depth conversations from some of the world's most prolific designers and creatives. Finalized in quarantine, the issue is available worldwide now. When Sixtysix started, we promised to travel the...
My desk faces east toward Lake Michigan. It would be a stunning view if it weren't for the half-mile of lofts, college-prep schools, hotels, and mid-rise buildings between here and there. Still, it's not bad. The desk is a three-piece job, a tabletop built to click...
Alex Strohl grew up hearing stories on the wonders of of Montana. Now the French Photographer makes the mountains his home, even as he travels the world.